Best Whey Protein Powder to Buy in South Africa
Whey protein powder is one of the most protein-rich dietary supplements. That is why it has become a favourite among fitness enthusiasts and bodybuilders due to its ability to increase lean mass and strength. If you are looking for the Best Whey Protein to buy in South Africa, you are in the right place!
Whey, which was once considered a byproduct of cheese production, is now in high demand due to its high protein content. Nowadays, whey protein manufacturers add various flavours to their whey products due to their naturally unappetizing taste. Some weird flavours we have seen include cheesecake, root beer, pumpkin pie, matcha and more. 
Protein derived from whey is available in three forms: isolated, hydrolyzed, and concentrated. All of these types of whey protein differ in protein, fat, and carbohydrate content, as well as digestibility, due to differences in manufacturing processes. Let us learn more about these dietary proteins in our buying guide section.
Buying Guide: Best Whey Protein to buy in South Africa
Shopping for whey protein is not as easy as buying a box of cereals in the grocery. Health buffs, like yourself, as well as price, should look for their contents and ingredients. But, how do you choose? Read more to learn more.
What is Whey Protein?
Whey is a liquid derived from dairy manufacturing. Simply put, whey protein is the protein that you get from whey.
Benefits of Whey Protein
While whey is mainly consumed for muscle building, there are other health benefits that you can acquire from it. The following are some of the benefits you can get from consuming whey protein:
Aides in losing weight
Has anti-cancer properties
Lowers cholesterol
Improves immune response for asthma patients
Reduces blood pressure
Decreases the risk of developing heart disease or stroke
Is Protein only for Athletes and Bodybuilders?
The short answer is NO. While most athletes and bodybuilders drink whey protein, it is not exclusive to these types of people. Yes, it helps in building muscle mass. But there are other benefits as mentioned above. Anyway, our body still needs its frequent dose of protein to properly function.
The Best Whey to Choose: Things to consider before buying the Best Whey Protein Powder Supplements
Goals
Some powders are low in calories and intended to help you lose weight, but others intend to help you gain muscle mass by giving a larger quantity of protein and calories per serving. 
Make sure that the one you choose is under your objectives. Otherwise, you may wind up harming your efforts and may even lead to muscle loss.
Flavour
Protein powders are available in many tastes, ranging from basic chocolate and vanilla to mocha and even birthday cake. Depending on the ingredients, certain components may have a chalkier or faker flavour than others.
In general, we recommend unflavored or naturally flavoured products, and we do not recommend nutritional supplements with artificial flavourings. 
If you want to enhance the taste of your protein powder, try blending it with delectable foods that also provide nourishment, such as banana, cocoa powder, cinnamon, and almond milk. 
Dietary Restrictions
Consider any dietary limitations or food sensitivities you may have before selecting a protein powder. Protein powders are available to meet most diets, including dairy-free, gluten-free, and vegan alternatives, as well as those with no artificial sweeteners, flavours, or colours.
If you have any concerns about including protein powder in your diet, see your doctor or a trained nutritionist. They can advise you on whether a protein supplement is good for you.
Quality
Because whey is a dairy product, it is essential to consider quality when buying whey protein powder in South Africa. Each company will have varying quality of protein depending on their source and manufacturing process. Choose organic whey protein powder wherever feasible to guarantee you're receiving high-quality protein free of antibiotics and growth hormones. 
Best Whey Protein to buy in South Africa
We've narrowed down the best whey protein powders in South Africa below.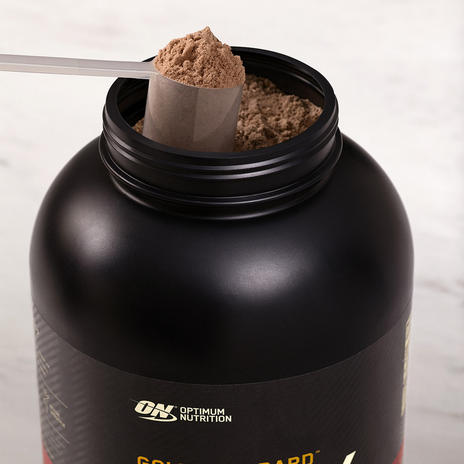 Optimum Nutrition Gold Standard 100% Whey Protein
Website: Optimum Nutrition South Africa
Flavours: 20 different flavours including Chocolate Mint, Coffee, Cookies and Cream, French Vanilla Creme, and Unflavoured
Available sizes: 1.8, 1.9, 2, 4.6, 4.9, 5, 10 lbs, 2.27 kg, and 6 servings
24 grams of protein per serving
The World's Best-Selling Whey Protein Powder
A whey shake is the most popular supplement among athletes and gym-goers. It provides your body with a good source of protein to help repair muscle tissue after exercise and begin the building process. Optimum Nutrition Gold Standard 100% Whey Protein is a high-quality protein shake that promotes lean muscle growth. This shake contains 24 grams of high-quality protein per serving.
To achieve your fitness goals, you must recover from your workouts. During rest periods, your body begins to transform if the proper nutrition is available.
Optimum Nutrition Gold Standard 100% Whey Protein contains all of the naturally occurring essential and non-essential amino acids. Additionally, it holds 4 grams of glutamine and 5.5 grams of BCAAs, making it ideal for recovery.
Optimum Nutrition is the most well-known manufacturer of premium protein shakes on a global scale. The protein is derived entirely from whey, which is produced in Ireland by strict EU GMO regulations.
The high protein content per serving was achieved by combining ultra-pure Hydrolyzed, Isolate, and Concentrated whey. This mixture provides protein almost immediately, making it ideal for post-workout recovery.
If you are lactose intolerant, a digestive enzyme complex has been added to reduce the discomfort associated with drinking a dairy-based protein shake. These enzymes aid your body's breakdown and absorption of protein and lactose.
Optimum Nutrition Gold Standard 100% Whey is the world's best-selling protein shake. Over the last 20 years, it has developed a loyal following of athletes due to its unrivalled quality.
---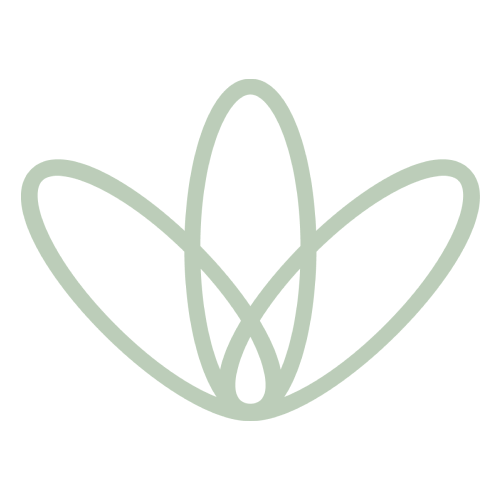 My Wellness Super Nature's Whey
Website: My Wellness South Africa
Flavours: Chocolate, Unflavoured, Creamy Indian Chai, Real Matcha
Available Sizes: 450g, 900g, 2kg, 3kg
25 grams of protein per serving
Naturally gluten-free
Whey from grass-fed cows
My Wellness Super Nature's Whey is a natural whey protein shake that is non-GMO. If you're looking for a "clean" whey shake in South Africa that's free of artificial sweeteners and colourants, this whey protein is a great option.
Unlike our previous pick, the My Wellness Super Nature's Whey is available in only four (4) different flavours. But our favourite is the unflavoured variant. People who have tried it suggest it tastes similar to a glass of milk with a hint of 'nuttiness.'
If you want to flavour it, you can use Stevia or Xylitol to sweeten it and then put cocoa, cinnamon powder, or vanilla extract. Conversely, you can use it to boost the protein content of smoothies, with the fruit or vegetables providing the flavour.
My Wellness sourced the whey in this mix from grass-fed cows rather than grain-fed cows, which improves the product's quality. To the best of our knowledge, it is one of the few locally produced products that state so on the label.
Further to this, My Wellness Super Nature's Whey is naturally gluten-free and contains nothing else except raw whey concentrate, with each 25-gram serving providing 20 grams of wholesome grass-fed protein.
We recommend starting with a small packing to see if you like the product. However, the 2kg size does represent better value for money.
My Wellness Super Nature's Whey provides a 'clean' source of protein at a lower cost than more pricey international brands with identical features.
---
Nutritech Heavy-Duty NT Whey
Website: Nutritech
Flavours: Chocolate Milk, Cookies and Cream Gelato, Vanilla Soft Serve
Available sizes: 2lbs, 4lbs
23 grams of protein per serving
2 grams of creatine
4.3 grams of naturally-occurring BCCAs
5 mg of testosterone boosting stack
No added sugar
Nutritech Heavy-Duty NT Whey is a protein shake that intends to speed up muscle growth and improve workout performance. It is a quality whey protein shake combined with lactic acid, which is the recommended supplement stack for athletes and bodybuilders looking to gain lean muscle.
Nutritech has combined its well-known whey protein flavours and quality with its industry-leading CREATECH Anabolic formulation to create an all-in-one performance protein shake.
Creatine has been extensively researched for its ability to boost strength and power during combustible weight-lifting exercises. Nutritech Heavy-Duty NT Whey combines 'fast-acting' Creatine HCL with Creatine Monohydrate to provide you with the perks of both.
Each serving contains 5mg of the mineral Boron, which has been shown in preliminary studies to increase free testosterone in healthy adult males when taken at a dose of 10mg per day.
Heavy-Duty Nutritech NT Whey is a muscle builder for people who want to maintain or gradually increase their lean muscle mass. Quality grass-fed whey focus and isolate provide approximately 72 grams of protein per 100 grams of powder. Sunflower lecithin has been used as an emulsifier to ensure that your shake always mixes perfectly and without lumps. Moreover, its lack of soy makes it perfect for people with such allergies.
Nutritech has developed an excellent product to compete in the performance whey category.
---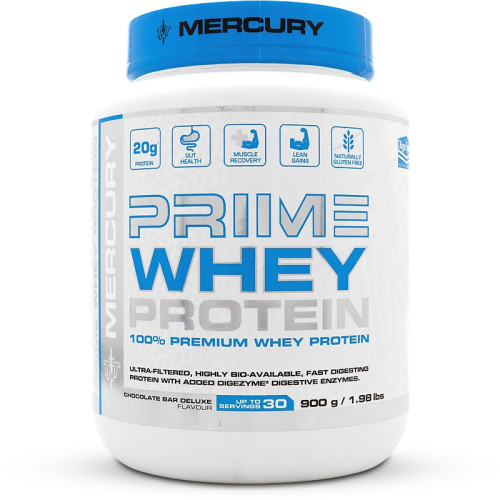 TNT 100% Prime Whey
Flavours: Choc Nut Butter, Chocolate Bar Deluxe, Chocolate Caramel, Strawbery, Vanilla Caramel, White Chocolate
Available sizes: 900g, 2kg
20.2 grams of protein per serving
TNT 100% Prime Whey contains both essential and non-essential amino acids. The body quickly digests and absorbs these amino acids for an immediate result.
Protein is essential for gaining lean muscle mass in the body. That is why inadequate protein intake makes it difficult to achieve your fitness goals.
The 20 different amino acids in protein are necessary for repairing muscles, bones, and organs. Additionally, almost every part of our body needs amino acids to function and grow properly. A source of protein is said to be a complete protein if it contains all 9 essential amino acids, which are amino acids that your body requires from food.
TNT 100% Prime Whey contains Branched Chain Amino Acids (or BCAAs). BCAAs holds three out of nine essential amino acids that are responsible for muscle repair and preservation. Your body begins to break down a small number of proteins for fuel (1-5 per cent) during both the workout and healing process. And we can thank BCAAs for this.
If you are looking for an ideal solution for your protein needs, TNT 100% Prime Whey is the one for you. It is fast-absorbing, easily digestible, and contains a high amount of BCAAs and EAAs. TNT 100% Prime Whey is a perfect addition to your post-workout diet or the morning after fasting. 
---
Evolve Nutrition Tri Whey
Website: Evolve Nutrition South Africa
Flavours: Eskimo Pie, Caramel Fudge, Milk and cookies, Strawberry Milkshake, Vanilla Ice Cream and more
Available Sizes: 909kg, 2kg
23 grams of protein per serving
4.5 grams of glutamine and precursor
5.4 grams of BCAAs
Whey protein products nowadays are similar. There is little to no difference from brand x to brand y. While other brands copy other brands, Evolve Nutrition stands out from the rest with their Tri Whey mix. The Evolve Nutrition Tri Whey is a three-stage protein shake blend that promotes muscle growth.
Gym enthusiasts know that lifting weights, eating enough protein, and getting enough rest are all necessary before you can start packing on muscle. Evolve Nutrition knows this as well. With this in mind, they crafted the Tri Whey mix to help you meet your protein needs while also providing optimal recovery from your workouts.
The Evolve Nutrition Tri Whey protein shake contains 23 grams of high-quality protein per serving. Intense training may deplete the amino acids, Glutamine and BCAAs. These are essential for maintaining your immune system and preventing muscle breakdown. With each serving of the Tri Whey mix, it guarantees your body to replenish these amino acids immediately after your workout.
Each scoop contains both to provide you with the best recovery to help you grow and perform at your best. To ensure that you get all of the necessary amino acids, the manufacturers used three different types of protein, each with its absorption rate and amino acid profile.
The slower Concentrate form of Hydroslate will begin consuming your muscles immediately, while the faster Hydroslate form will provide you with longer-lasting protein support. Evolve Nutrition promises to deliver the best taste and quality, which is why our editors highly recommend this protein mix.
---
My Wellness Superior Whey
Website: My Wellness South Africa
Flavours: Chocolate, Vanilla
Available Sizes: 462g, 900g, 2kg, 3.3kg
25 grams of protein per serving
6 grams of BCAAs
Athletes consider their bodies as a temple. It is one of the main reasons why all demand quality from their protein mix. If you are also in the same boat, My Wellness Superior Whey provides top-notch quality.
Increasing lean muscles is one of the many goals athletes want to achieve. While some food provides protein, the amount is not enough to build muscles. Athletes use protein mixes as a supplement to achieve their fitness goals. Moreover, drinking a whey shake has the advantage of being quickly absorbed by the body.
With each serving, you get the full 25-gram dose of protein recommended for athletes!
Furthermore, Superior Whey contains 4 grams of glutamine per serving. According to studies, our body has decreased glutamine levels after an extreme workout. A body with low levels of glutamine has slower body recovery. Therefore, it is necessary to replenish it after your workout session.
If you're looking for an affordable, locally produced protein shake that uses quality imported ingredients, our editors recommend giving the My Wellness Superior Whey a try!
---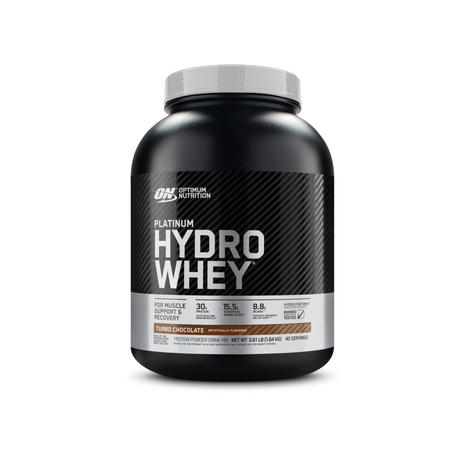 Optimum Nutrition Platinum Hydrowhey
Website: Optimum Nutrition South Africa
Flavours: Turbo Chocolate, Velocity Vanilla
Available sizes: 1.7lb, 3.5lb
Hydrolyzed, Quick Digesting
30 grams of protein per serving
8.8 Grams of Naturally Occurring & Added BCAAs per Serving
Made with 100% Hydrolyzed Whey Protein Isolate
Platinum Hydrowhey is the fastest, purest, and most technologically advanced whey protein available from Optimum Nutrition. It truly is exceptional. Optimum Nutrition achieved the fastest-acting whey protein by hydrolyzing the protein in Platinum Hydrowhey.
What is Protein hydrolysis in the first place? In layman's terms, it is the process of breaking down larger protein into smaller pieces. This way our bodies can absorb it more quickly, allowing the muscles to begin rebuilding sooner than they would otherwise.
Optimum Nutrition also added digestive enzymes and micronized branched-chain amino acids. Additionally, Platinum Hydrowhey is not only fast, but it is also ultra-pure as it is entirely composed of hydrolyzed whey protein isolates. This reason makes it an excellent choice for athletes. 
Lastly, Platinum Hydrowhey does not contain excess fat, cholesterol, or lactose that slow down your fitness progress.
---
NPL Whey Isolate
Website: NPL South Africa
Flavours: Chocolate Hazlenut, Vanilla Cream
Available Sizes: 1.5kg
20 grams of pure whey isolate
No sugar added
Are you looking for a source of pure whey protein isolate? If so, check NPL's legacy whey isolate. This mix was specifically formulated for serious athletes.
The recommended intake for fitness athletes and lifters is 20 to 30 grams of protein each whole-food meal. Then, it should be supplemented with 1 – 2 protein drinks. NPL Whey Isolate is your perfect buddy as it has 20 grams of protein from whey isolate per serving.
NPL Whey Isolate contains one of the purest forms of protein available in South Africa. Additionally, it has fast-acting protein. So, your muscles begin absorbing protein minutes after intake. It makes it ideal as a post-workout drink to aid in muscle recovery and the beginning of the building process.
The whey isolate in this protein mix was created utilizing a cross-flow microfiltration, multi-step purification method that maintains key muscle-building protein components. This method eliminates unnecessary carbs and lipids, resulting in a clean, pure protein shake.
As it is a purer form of protein, each 1.5kg container has 60 servings. This size equates to a month's supply if taken twice daily.
Our experts approve NPL Whey Isolate as it is one of the cleanest whey shakes on the market. It provides athletes preparing for competition with a low carbohydrate and fat protein source for excellent lean gains.
---
Evolve Nutrition Ultra-Anabolic Whey
Website: Evolve Nutrition South Africa
Flavours: French Vanilla, Double Dutch Chocolate
Available Sizes: 1kg
High in BCAAs and L-Glutamine
22 grams of whey protein per serving
No soy added
Recovery from an agonizing workout may take up to 72 hours. And most post-workout recovery smoothie does not cover that much time. Gulping something extra to build the critical anabolic bridge after any extraneous exercise goes a long way. As a result, it fuels a faster muscle recovery and lean mass growth. The Evolve Nutrition Ultra-Anabolic Whey does exactly this purpose.
After consulting athletes and bodybuilders, Evolve Nutrition came up with the optimal protein and anabolic nutritional agent ratios. Having this perfect golden ratio generates an anabolic response.
Ultra-Anabolic whey protein from Evolve Nutrition contains the highest quality whey protein concentrate, hydrolysate, and isolate. All of which have undergone cold filtration and ultra-filtration to preserve the critical micro-fractions that have been shown to boost immunity and speed up recovery.
Moreover, Evolve Nutritions's CREA-CELL UPTAKE STACK is included to quickly assist in increasing cell volumization. Hence, it delivers the required amino acids and bioactive nutrients into the muscle cell for restoration.
Evolve Nutrition Ultra-Anabolic Whey has been designed to boost your insulin response to rush muscle development and healing nutrients into the muscle cell for better and prolonged nutrient pooling, acting as a nutrient drip for healing muscles.
---
USN Hardcore Whey GH
Website: USN South Africa
Flavours: French Vanilla, Dutch Chocolate, Strawberry Smoothie, TEX, Peppermint Crisp
Available Sizes: 908g, 1.8kg
4100 mg Crea-grow power stack
229 mg Testo Z-mag stack
2253 mg Hypervol glycotrans system
Like all whey protein on this list, the USN Hardcore Whey GH promotes lean muscle mass. However, it has one special characteristic that makes it stand out from the rest. Unlike a mass gainer, which contains 400–500 calories per serving, it only has 140 calories per serving. As a result, it keeps you from gaining too much fat throughout your muscle-building phase.
Each serving contains 26 grams of protein for repairing and growing muscle. USN added extra elements to enhance this whey drink, the Crea-Grow Power Stack. Also, it provides a mix of creatine monohydrate and taurine that provides 2.7 grams of creatine per scoop for increased power.
USN Hardcore Whey GH also contains glycogen, a crucial ingredient for lean muscle development that is lost after a strenuous exercise. This ingredient should be in all protein shakes of every serious athlete who works out four to six times a week. Replenishing your glycogen levels helps you to continuously perform at the best in the gym.
Its Hypervol Glycotrans System contains dextrose and glycine, which helps to replenish glycogen stores after exercise.
Hardcore Whey GH is an all-in-one smoothie made using tried-and-true ingredients. It comprises the most popular supplements such as creatine, Tribulus Terrestris, and magnesium, so you don't have to purchase two or three goods to get started on your fitness path.
USN Hardcore Whey GH is one of the best-selling shakes in South Africa because of the extra ingredients that save money and provide convenience. It has gotten favourable feedback from its consumers, making it a popular option.
---
Final Verdict
Whey protein provides various health advantages and is typically safe to ingest. However, those with specific medical issues should exercise caution while using it. It is preferable to consume whey protein powders according to the manufacturer's dose recommendations and not as a meal replacement.
There are various high-quality whey protein powder supplements on the market, and the fact that they may be consumed in many ways is an additional bonus. Choosing the best whey protein powder in South Africa for your needs is critical if you want to use it for an extended period.

Related articles:
[addtoany]